Who doesn't like shiny, sparkling paint on their car's body? You must have tried several materials to clean those stubborn contaminants. Apparently, you need a cleaner that removes the dirt without damaging the paint. 
Now, you are maybe wondering can you use purple power on car paint.
No, you can't use purple power on car paint. Purple power is a heavy-duty greaser that contains powerful chemicals like Butoxyethanol, Sodium Metasilicate, and Sodium Hydroxide. These chemicals will damage the paint and lead to discoloration and fading. Rather you should use mild detergent on car paint.
Read the article to know the consequences of using purple power on car paint. Also, this article includes some wonderful alternatives for cleaning dirt on car paint.    
What Is Purple Power?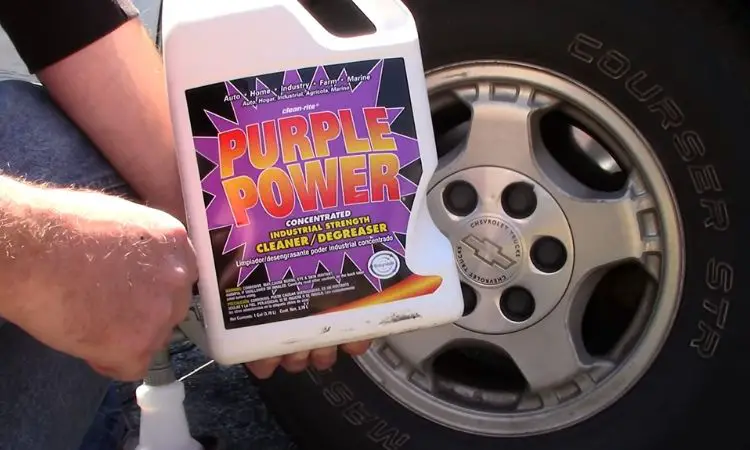 Purple power is a cleaning solution that is used for intensive cleaning. Typically, it comes in a purple liquid form and is known for its powerful cleaning properties.
Engines, machinery, and tools are often cleaned with purple power since it is mostly used on hard, non-porous surfaces.
It removes oil, grease, and grime from hard surfaces wonderfully. Purple power is considered the best cleaner for concrete surfaces like brick automobile parts and indoor and outdoor surfaces. Also, people use it for marine purposes.
The use of purple power is not recommended on all surfaces, and it should be treated gently. Because it carries some harsh properties. Wherever you use it, do a patch test first to ensure it won't damage anything.  
Can You Use Purple Power on Car Paint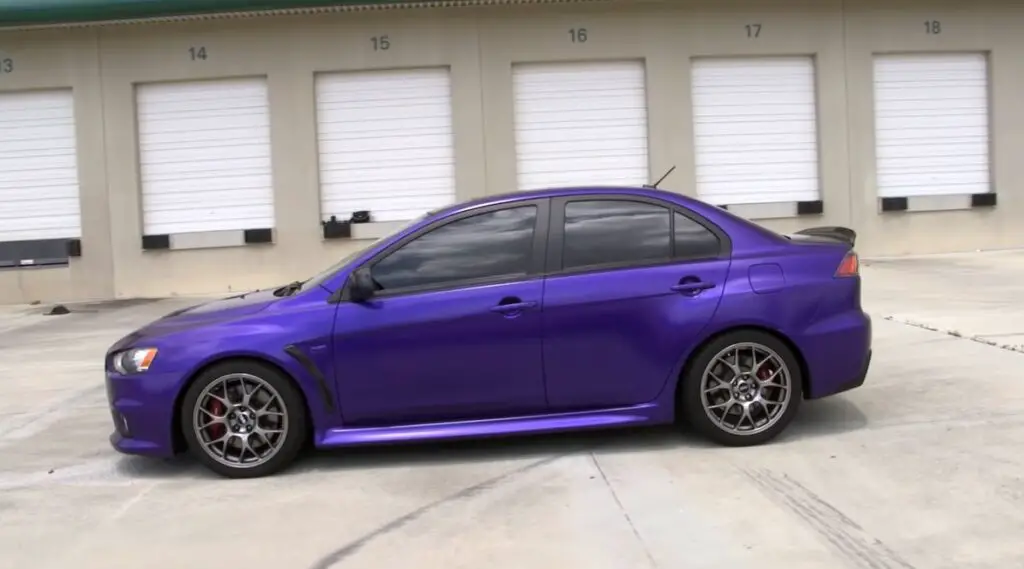 You should not use purple power on car paint. It is an intensive cleaner formulated for use on hard, nonporous surfaces such as engines, machinery, and tools. A car's exterior finish is extremely sensitive. So this product is too harsh to be used on car paint.
Purple power contains waxing compounds that can strip away protective coatings from the car paint. Consequently, fading and damage to the paint will continue. Moreover, your car paint will become dull and discolored.
Nevertheless, you can use purple power to clean the glasses of your car. Follow this DIY guide for cleaning car windows.
What Are the Effects of Using Purple Power on Car Paint
There is no doubt that Purple power is able to remove strong stains and grime. After knowing that, you may use it to remove the tough, stubborn stains from your car exterior.
However, hold a second and know the effects of using purple power on car paints. Using purple power on car paint can lead to multiple adverse effects. Let's directly jump onto that.
Removing Protective Coatings:
Purple power is a very powerful cleaner that is able to remove the existing wax on the car paint. Also, other protective coatings get removed from the car paint due to using purple power.  
Purple power consists of Butoxyethanol, a chemical solvent. This ingredient is mainly responsible for harming car paint. It makes the paint dry and brittle. Moreover, this can lead the paint to peel off and crack. 
Hence, using purple power on car paint can leave the paint vulnerable to damage and fading. Then the situation requires the application of additional wax and sealant to protect the paint. 
Destroying the Paint Finish: 
Purple power is too harsh for the gentle finish of car paint. If you use it on car paint, it can lead to scratching and discoloration of your beautiful car paint. Another strong chemical, Sodium Metasilicate, is present in purple power. 
Although a stain remover, this alkaline byproduct is not safe for contact with the surface of your car or any other alkali alloys. Prolonged contact will cause corrosive damage to the paint and destroy it.
Causing Car Paint to be Discolored and Dull: 
The car's appearance can be altered if you use purple power on car paint. Purple power comes with strong caustic soda like sodium hydroxide, which is extremely acidic and corrosive. When you apply it to car paint, it tends to destroy the paint. 
This can be difficult to fix and may require repainting or professional detailing to restore the paint's original shine and color.    
It is generally a better idea to use cleaning and detailing products that are specifically formulated for use on car paint. Because those products come with less aggressive and gentler components for a paint finish. 
What Are the Best Alternatives of Purple Power on Car Paint
Several other cleaning and detailing products are purposefully designed to be used on car paint which is less likely to damage it.  Now, let's look at some generally safer products and more suitable for cleaning and maintaining car paint.
Mild Detergent:
Mild detergent like dish soap performs great in cleaning the existing dirt on the surface of your car's paint. You need to mix a small amount of detergent with water. 
Then, gently scrub the car paint with a soft cloth or a sponge. It is also an ideal solution if you are suffering from fingerprints not coming off the car. To avoid any unwanted circumstances, always make sure to do a patch test. 
Clay Bar:
Clay bars are specialized cleaners for automotive paint that remove contaminants from your car paint. It removes dirt, grime, and other visible contaminants that can cause the paint to appear dull or faded. 
"Mother's California Gold Clay Bar" is a popular clay bar specially designed to remove contaminants from car paint's surface. It is safe and effective at removing stubborn tree sap, overspray, and other contaminants that are tough to remove with regular washing. 
You can use clay bars very easily and dissolve the stains.  
Car Cleaner Wax:
Another wonderful alternative is car cleaner wax. It cleans the car paint properly and removes dirt effectively. Moreover, it provides an extra layer of protection to the paint. For example, you can use Meguiar Ultimate Liquid Wax or Turtle Wax T-477R ICE Spray Wax. 
Both of them provide extra restoration coating on the car paint. These waxes provide long-lasting protection for car paint and provide a glossy, deep finish to car paint. You need to add finishing wax after using cleaner wax. The most beautiful thing is that you can apply it with your hands.
Car Polish: 
It is designed to remove minor scratches and blemishes from the surface of your car's paint. It can be applied by hand or with a machine. 
Nevertheless, you can use "Chemical Guys BUF_110HEX6 Hex-Logic Quantum Heavy Cutting Pad" or "Meguiar's G17216 Ultimate Compound". These cleaners help restore the shine and luster of your car's paint.
Bug And Tar Remover:
If your car's paint has been damaged by bugs or tar, you can use "3M Bug and Tar Remover". It is a specialized cleaner that is designed to remove sticky residues like bug splatters and tar from car paint.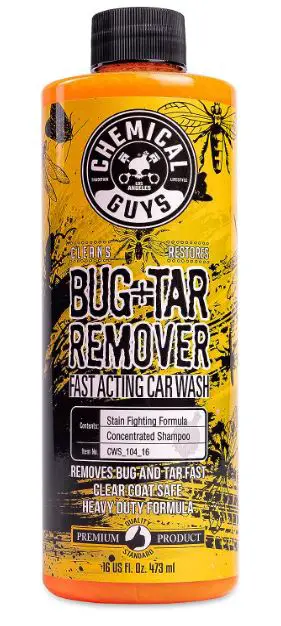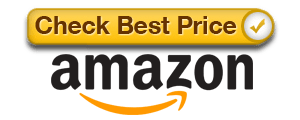 You need to use it with proper caution since it contains powerful and aggressive compounds.
These are the best car paint cleaners to remove dirt. Always make sure to patch tests on an inconspicuous area before using it to know if it is safe or effective. 
Also, it is important to choose the right cleaner for the job and to use it properly to avoid any unwanted hassle.       
Safety Measures while Using Car Paint Cleaner
You should take a few precautions when using car paint cleaners to protect yourself and your car. Below are a few safety measures you must ensure while you're working with car paint cleaners. Let's get to know them.
Never ever handle car paint cleaners without wearing protective gear. Typically those cleaners contain heavy chemicals which can irritate your skin. 
Normally car paint cleaners' chemicals are dangerous to inhale. That's why you should work in a well-ventilated area to prevent fumes from inhaling. 
Some cleaners are more aggressive than regular car wash soap and can damage the paint completely. So make sure to buy a less harmful cleaner.
Following the manufacturer's instructions is a must. So, carefully read all the instructions written on the cleaner. 
Your car's paint can be oxidized and fade by the sunlight. So, try to avoid exposing your car to the sun as much as possible.
Frequently Asked Questions (FAQs)
Can you use purple power on car wheels?
Of course, you can use purple power on car wheels. In fact, it is considered one of the best cleaners for cleaning road grime and brake dust from aluminum wheels. However, do a test on a small area before applying it to the whole thing.
Can you use Orange Power on car paint?
You can't use orange power on car paint because it can leave mark on the painted surfaces. Rather it works best for dissolving oil and grease. Also, you can use it to remove heavy grime on plastics.
How to keep car paint shiny for a long time?
To keep the car paint shiny and glossy for a longer period of time, clean the dirt with the right cleaner.  An irresistible shine can be achieved by applying car wax to your car. You should also avoid parking your car under direct sunlight.
EndNote
I hope you've come across the exact answer to your query: can you use purple power car paint? 
Although you shouldn't use purple power on car paint, multiple safe options have been described in this article. With proper care and some time, you can safely remove all dust and dirt from your car paint.
Hopefully, your ventures go well; it's time for me to leave!
As an Amazon Associate I earn from qualifying purchases.