The most beautiful and attractive part of the inside of our car is the dashboard. The first thing they see when someone gets in the car is the dashboard. The Subaru car dashboard is much more interesting and eye-catching than any other car dashboard. But we will all agree that the dashboard of our car gets dirty almost all the time.
Cleaning a Subaru car dashboard will seem a little more complicated than cleaning car seats and bearings if you don't know the right method.
 A clean and tidy dashboard enhances the look of your car. So we need to clean the car dashboard regularly.
Many people think that cleaning the dashboard of a Subaru car is very difficult and time consuming. But this is a misconception. Most people do not know how to properly clean Subaru car dashboard. That's why it seems so difficult to them.
You'll be glad to know that the Subaru car dashboard is very easy to clean. If you know the right method, you will be able to clean your car dashboard in a short time. We have discussed in detail in this article how to clean subaru dashboard. If you read our complete article, you can easily clean your car dashboard. So let's get started.
How To Clean Subaru Dashboard?
If you know the proper way to clean the car dashboard and you have the necessary tools then you can finish the job in less than 4 minutes. There are many who clean with dashboard cleaners.
The problem is that most dashboard cleaners contain strong chemicals that can cause your dashboard to fade and crack. That's why you need to choose the right cleaner to clean Subaru Dashboard.
Some tools will be needed to clean the car dashboard. The necessary tools are a vacuum cleaner, a soft brush, and a microfiber cloth.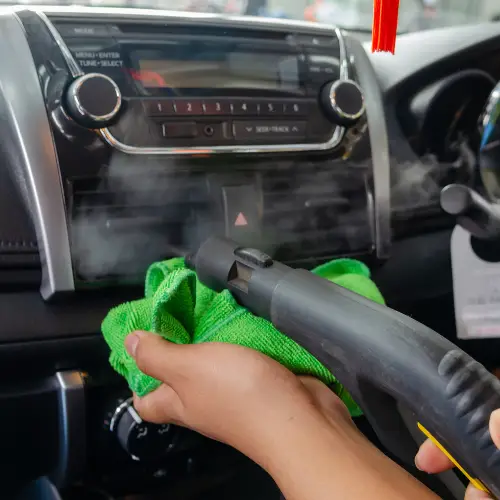 Step 1:Clean the dashboard with a vacuum
It is very easy to clean the dashboard with a vacuum. And this is an important approach.
First, you need to keep all the doors of the car open. Then with the vacuum cleaner, you have to remove all the dust that has accumulated in the dashboard. Continue to vacuum until all the dust and sand from your dashboard has come out.
Step 2: Prepare the cleaners
First, take a bucket and pour the cleaners in it, if the cleaners need to be diluted then add light water to it. If you have a cleaner hand spray bottle then your job will be much easier.
Step 3: Use a microfiber cloth
If the bucket has a cleaner, start wiping the dashboard by dipping a microfiber cloth into the bucket.
And if there is hand spray then spray on the dashboard then wipe the dashboard with a microfiber cloth. This way, start from one side and Wipe the other end of the dashboard.Care should be taken to ensure that the solution does not dry out after spraying on the dashboard.
Step 4: Use a brush
This time clean the dashboard with a small and soft brush poking through the cracks. Using a small brush, you can easily get the dirt out of the dashboard.
Step 5: Rinse with a damp cloth
This time, wash the entire dashboard with a damp microfiber cloth. At the same time, you can clean all the places on the side of the dashboard like the bottom part of the dashboard, steering wheel, gear, and important parts in the same way.
Step 6: Clean with a dry cloth
Now wipe the entire dashboard with a dry microfiber cloth.  Now your dashboard will look brand new. If you see stains or dirt in any place then clean again in the above method.
By following this method you will be able to clean the dashboard of the Subaru car very easily and in a short time. Following this procedure will not cause any damage to your Subaru car dashboard. And it will look brand new.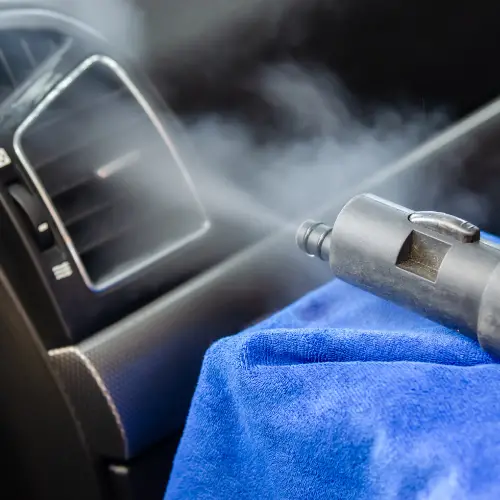 What Should I Use When Cleaning Subaru A Dashboard?
If Subaru Dashboard is made of a combination of rubber, plastic, vinyl. However, it is best to use light oil and soap. Cleaners contain strong chemicals that can ruin the color of your dashboard.However, if you decide to use a cleaner to clean the dashboard, take a good look at the cleaner.
If you have stains on your car's dashboard, you can make a dashboard cleaner with vinegar, oil, and mild water.For that, you need to mix half a teaspoon of vinegar, half a teaspoon of oil in a glass of water.
Then a cleaner suitable for cleaning Subaru Dashboard will be created. However, before using this DIY cleaner, you need to check if it is safe.
Is the procedure for cleaning a leather dashboard the same?
Absolutely not. Chemical cleaners are also suitable for cleaning leather dashboards.If you have a leather cleaner, you can use it to clean the leather dashboard. Using Leather Cleaner does not damage the Leather Dashboard. However, it is only suitable for leather dashboards.
Should I apply dashboard polish after cleaning?
Many experts have talked a lot about whether the dashboard should be polished after cleaning.Some say the dashboard is damaged after polishing.According to some, after polishing, the dashboard shines like new without any damage.
I would say if you decide to polish the dashboard to make it shine like new, then you must use the standard polish of a reputed company.
Why a microfiber cloth is perfect for dashboard cleaning?
Cleaning the Subaru car dashboard with any type of cloth can stain the dashboard.Your car's dashboard should be cleaned with a microfiber cloth, especially when it is very dirty.Whether the microfiber cloth is wet or dry, it easily absorbs dust. And because the microfiber fabric is soft, there is no damage to the dashboard.
For this, always use an only a microfiber cloth when cleaning the dashboard of your Subaru car.
Can I Use Olive Oil Instead Of Dashboard Polish?
Yes, of course, you can.An alternative method is to use olive oil instead of polish.
Using chemical polishes can often damage the dashboard. But if you use olive oil, there is no possibility of any damage to the dashboard because olive oil is completely chemical-free.
I have many friends who clean their dashboards with olive oil and get great results. Olive oil works great to make car dashboards look shiny and protect the dashboard from dust.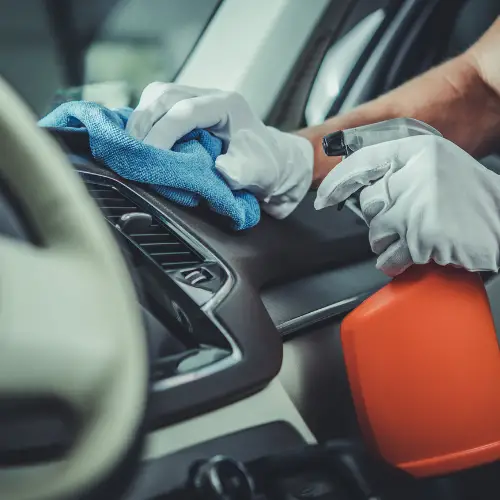 Conclusion
We are all worshipers of beauty. The key to the beauty of a car's interior is the dashboard. If the dashboard of your car looks clean and shiny then the passengers in the car can stay in the car comfortably. By now you must have understood how to clean Subaru Dashboard. 
So start working now and make your Subaru car dashboard as shiny as new.
As an Amazon Associate I earn from qualifying purchases.