It's not just a seat so that you can sit on it and drive around from A to B. When you think deeply, the seat is crucial to protect you and your child when you are inside the car. Other than comfort, it contributes to the feeling of freedom of driving it along. It's simple- the more you use it, the more it will get dirty due to sweat, dust, or germs.
No one likes smelly freedom, do they? Other than germs that started living on your seat cover that can make you and your family sick, it will just not be comfortable enough to be inside it anymore.
So, you clean it- starting with the car seat cover washing. Do you know how to wash car seat covers properly? If you don't know about it, here I am to teach you about it all. Read on.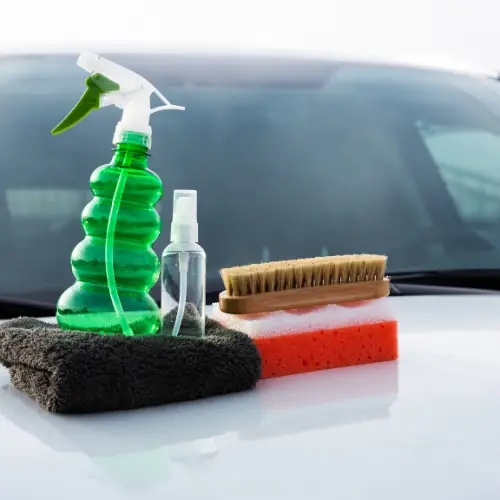 How to Wash Car Seat Covers?
Now, when you are thinking about washing the car seats, ask yourself, what exactly are you washing? The car seat cover cleaner we are going to use depends on what is getting cleaned. Here, we will show you how to clean car seat covers from 5 different stains.
Ink Stain
To remove ink stains, you will need a mixture of alcohol and water. Your regular hairspray is a good car seat cover cleaning spray. Spray it on the stain, and blot it with a damp clean cloth. Be careful not to let the ink from spreading.
Oily Stain
You will need a watered-down paint thinner formula and a cotton cloth. Mix it in a 1:1 ratio in a cup. Then you have to dip a cotton cloth in that cup and then rub on the stain. Let it sit overnight after sprinkling the stain with salt or cornmeal. In the end, vacuum the section of the stain.
Coffee Stain
The first thing to do here is to dilute the coffee, so we have to add some hot water to it. Blot the section with a paper towel. Let it sit for a few minutes after applying some glass cleaner. Blot again with a paper towel, and more of the stain will be lifted up.
Vomit Stain
If not cleaned quickly, the vomit can permanently set in the upholstery. Firstly, wipe the excess vomit from the seat, and then apply cold water to the stain. Later on, wash the area with mild soap and hot water.
Dip the cloth in a club soda solution. The stain would be neutralized by bloating it with a cloth. A mixture of baking soda and paste would also work. On the plus side, baking soda would remove the smell.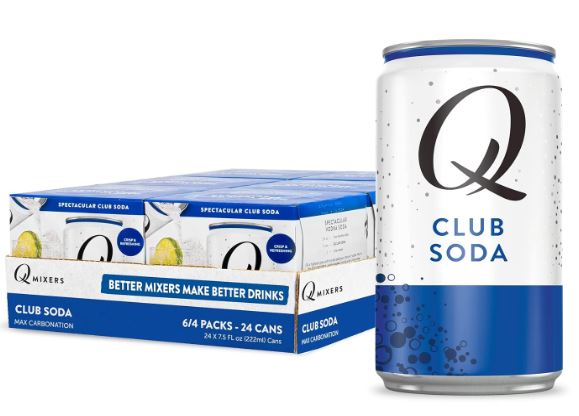 Blood Stain
When it comes to blood, we will need a different and easier approach. Hot water or soap will not work here. Soak a cloth in cold water. Blot the cloth on the stain and then rinse it. Repeat it until the stain is cleaned.
How Often Should You Wash Car Seat Covers?
Usually, you need to wash your car seat covers once in 1-2 months.
But of course, it varies from who is using the car and how often it's getting used. If your children use it, you need to consider the diaper operations, so 1 month is a pretty okay period of time. If the covers are removable, consider cleaning them once every 2 weeks.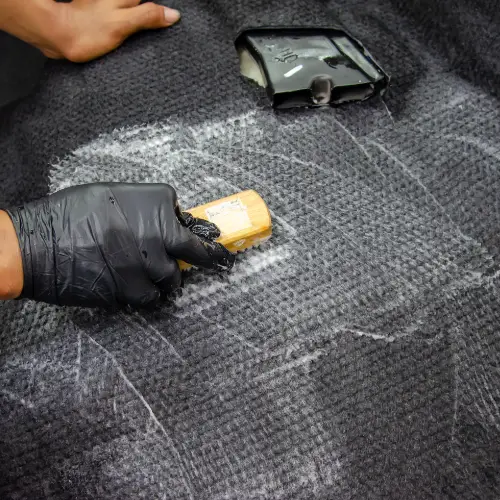 Can You Wash Seat Covers in the Washing Machine?
Yes, you can wash your seat covers in the washing machine.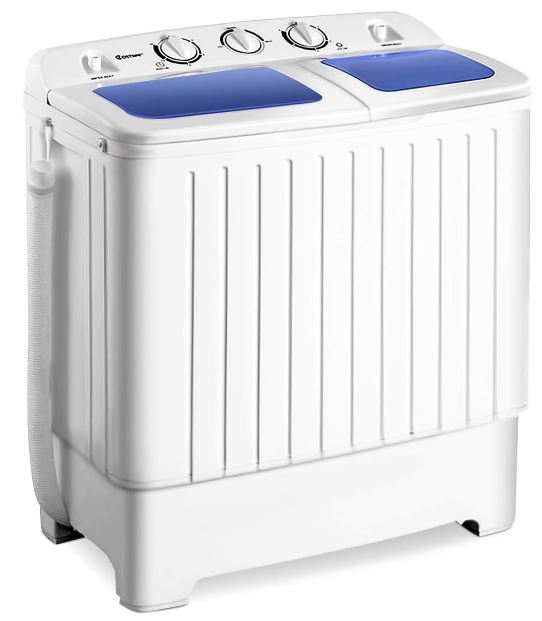 Most seat covers are made up of materials that are easily washable like any other cloth. But, then again, follow the car seat cover washing instruction for washing and drying if provided.
How Can I Shampoo My Car Seats?
Shampooing your car seats is necessary when there is a noticeable stain or odor inside the car. You can shampoo the car seats in 5 easy steps.
First, we have to mix special upholstery shampoo into a bucket of water. The mixture must be vigorous to make a great deal of foam.
Now, just focus on one area at a time. Start from one side and repeat the pattern on the other side.
Scoop some of the foam with your brush and start scrubbing it all over. If you need more foam, get it from the bucket.
When you are done scrubbing, now you have to remove excess water. Use a dry terry-cloth towel for the job.
Lastly, leave it to air dry. Allow the car door open for more air circulation.
How Do You Clean a Graco Car Seat Cover?
You can wash a Graco Car Seat cover in a washing machine.
After the Graco car seat cover removal, wash it with cold water and gentle laundry soap in a washing machine on a delicate cycle. After that, the cover must be air-dried.
Here is a link to the Graco car seat cover on Amazon. If you want, you can buy it here at a low price.
How Do I Dry My Car Seats after Washing them?
Drying your car seats is important. It could be wet after you washed them, maybe it is wet due to rain. There are 3 ways you can do it.
Towel
Paper towels could come in great use for it. Just pat it. Do not smear or rub. Your seats will be dry in no time.

Sundry
Why not harness the power of the sun since it's free? Put your wet seats exposed to the sun for some time.
Fans
Sundry works best if you can remove the seat easily. If not, you might want to look for alternatives, like fans. Open all the doors and windows for maximum airflow. Put your fans aimed at the wettest part of the sears. Instead of fans, a blow dryer might speed up the process pretty quick.
Frequently Asked Questions:
What Can I Use To Clean A Car Seat Cover?
You can use a washing machine, laundry detergent, and in some cases soap to clean car seat covers. However, the most effective and great results are obtained by cleaning the car seat cover using laundry detergent and a washing machine. In addition, bleach-free laundry detergent can easily clean children's car seat covers.
How Do I Clean My Seat Covers?
1. First, remove the seat cover from the car seat.
2. This time pour a bucket of mild hot water and laundry detergent.
3. When the detergent is mixed with lukewarm water, dip the seat cover in the bucket.
4. After a while, remove the seat cover from the bucket and rinse them well with water.
5. This time dry the seat cover well.
Can You Put Car Seat Covers In The Dryer?
No. If you look closely at the instructions on each vehicle, you will see that they are forbidding you to keep the car seat cover in the drawer.
What Is The Best Way To Clean My Car Seats?
The easiest and most effective way to clean car seats/covers is to use laundry detergent. Mix the amount of hot water and laundry detergent in a container and dip the seat cover in it. After a while, wash the seat cover well with cold water. And dry on your porch or roof. However, if you have a washing machine in your home, you can use it to clean the car seat cover.
How Often Should You Wash Car Seat Covers?
It depends on how often your car seat covers get dirty. Usually, everyone washes their car seat covers every 2 weeks or 30 days. If your seat cover is made of leather, then you must use leather cleaner while washing the cover. However, as long as you do not wash the seat cover, you should always keep it germ-free.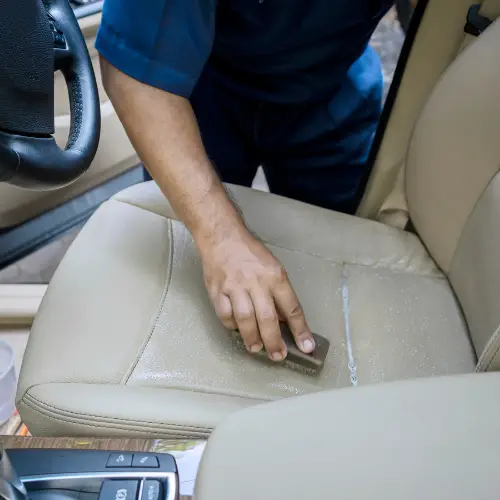 Wrapping It Up
How neat and clean your things represent how clean you are in real life. It is not about the image that you have of your friends, family, or coworkers, and it is also about feeling safe and driving in a refreshing mood. A dirty interior of the car can ruin all of it.
That is why you should learn how to wash car seat covers in a proper way. If you do it as you like, you might damage the entire seat. Who would like to bet that on some hunch! It's neither good nor smart.
As an Amazon Associate I earn from qualifying purchases.