Who doesn't want a perfect outcome after painting the car? But your heart may break into many pieces when you see tiger stripes on your recently done paint. You will be concerned about removing them if this happens to you.
That's why you're wondering will clear coat hide tiger stripes?  
A clear coat won't hide tiger stripes produced after applying a base coat. Instead, you need to reapply the coating following proper guidelines. If tiger stripes occur after a clear coat, you can remove them by applying more layers of clear coat.
This shortcut answer won't serve your purpose accurately. So, read the whole article to know the causes and the solutions to getting tiger stripes on car paint. Let's start.  
Will Clear-Coat Hide Tiger Stripes?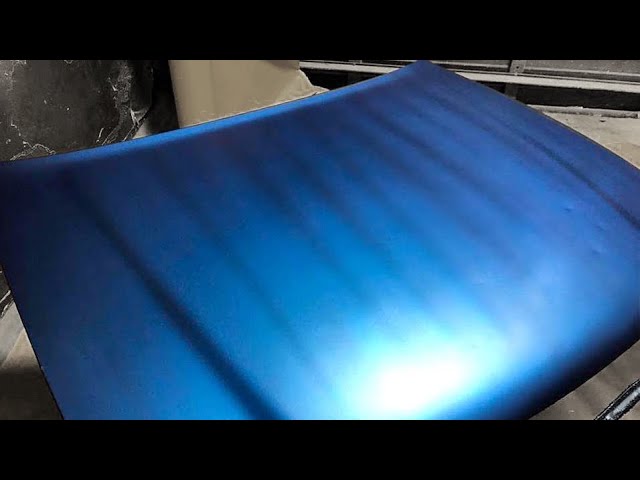 Clear Coat doesn't necessarily hide the tiger stripes. These uneven stripes primarily appear after applying the base coat, appearing like tiger skin, hence the name. This occurs more when using metallic paint on the car. Although it also appears in solid paints sometimes.
The primary job of a clear coat is to add a shiny protective layer to the base coat. It contains a UV (ultraviolet) inhibitor that prevents the oxidization of the paint. It can hide small scratches but won't be able to hide the stripes.
Rarely, tiger stripes can appear after applying a clear coat. In this case, another clear coating can give good results in hiding them. Removing these striated lines needs a proper procedure, which I will discuss in detail.
What Causes Tiger Stripes in Paint?
Tiger Stripes are inconsistent lines, interspersed with fine lines of paint. It can happen due to numerous reasons. The most common cause is the poor handling of the spray gun. Not holding the gun perpendicular to the application area, incorrect pressure setting, wrong tip, and using low-quality spray guns are culprits here.
Incorrect and uneven painting techniques, and not overlapping the paint sufficiently are also viable in this matter. At least 50% overlap of coating is necessary for an even finish, which people often tend to forget while painting.
Furthermore, inadequate preparation before painting can also cause tiger stripes. If the surface is not properly cleaned, or primed the coating won't adhere evenly. Also choosing the wrong reducer, and putting basecoat on a too-wet or too-dry surface may also result in inconsistent streaks of paint.
How to Fix Tiger Stripes?
Since Tiger stripes can appear both after the base coat and clear coat finish, I will talk about solutions for both these scenarios.
Solution if it Appears after Applying Base Coat:
Removing tiger stripes from a basecoat is quite easy, but here are a few steps you can take to try to fix the issue.
Use a sponge, moist rag, or microfiber cloth to remove any dust and debris from the surface.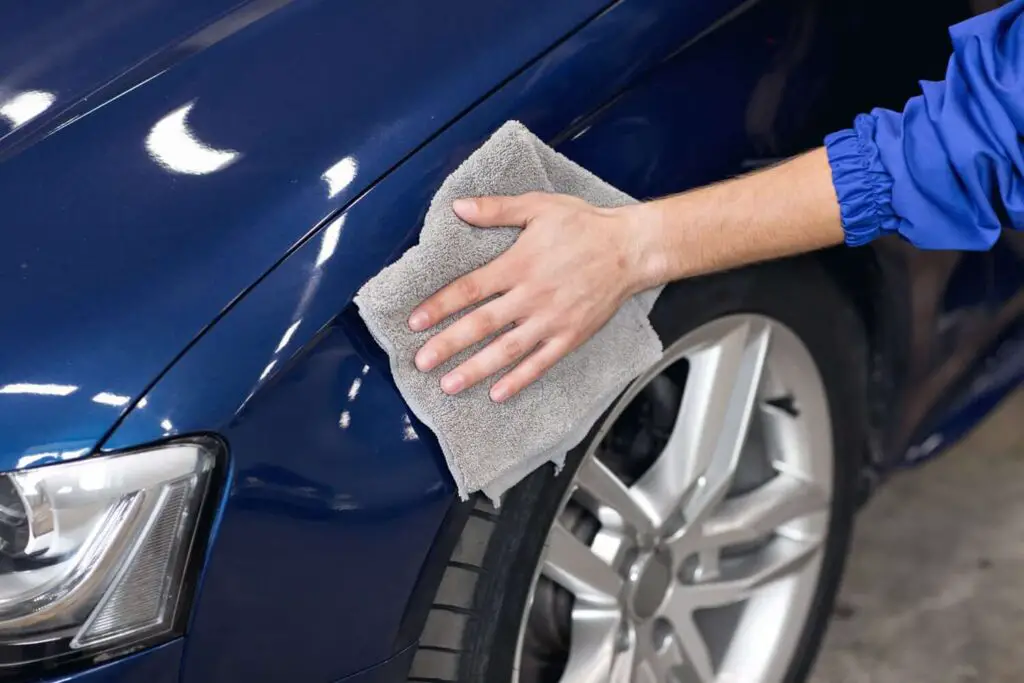 For the base coat, you need not use wet sanding and buffing. Just reapplying two more coats will be enough.
 Mix the base coat with reducers (50:50 ratio). Check the TDS sheet of the brand you're using to know whether the base coat needs an activator.
Use an HVLP spray gun with a 1.4 to 1.6 nozzle. Apply the coating at a 90-degree angle to the surface with 26-29 PSI air pressure. 
Do a crisscross pattern for even painting. Also, maintain a 50-60% overlap along the wet lines. 
Let the coat dry completely. Hopefully, you will see the streaks will be long gone by then! 
If you're still having uneven marks in some of the areas, repeat the aforementioned steps again before clear coat application.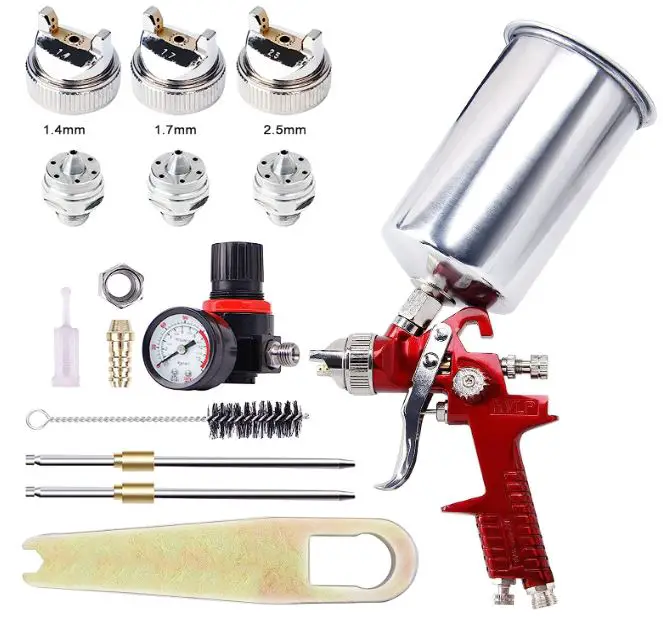 Solution if it Appears after Applying Clear Coat:
Getting rid of tiger stripes from a clear coat can be a bit tricky. But don't worry and follow the steps mentioned below.
Use mild soap and water to thoroughly wash the area where the tiger stripes are visible. This will help to remove any dirt or debris.
For a clear coat, wet sanding is necessary. Use ultra-fine sand grit (P800-1000) and lightly sand the affected area to avoid damaging the surrounding clear coat. You can opt for wet sanding with soap.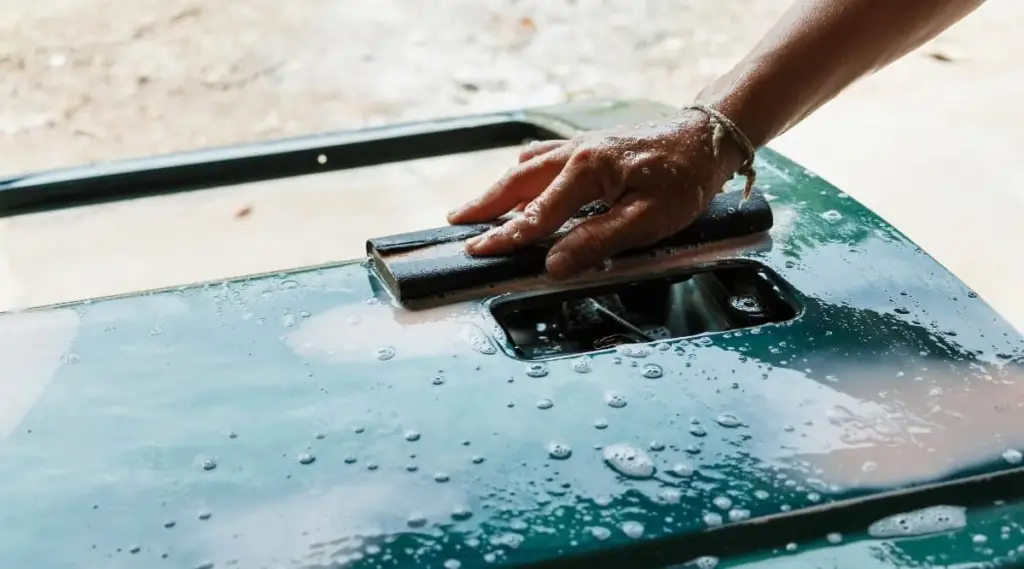 The clear coat doesn't need reducing unless stated by the SDS sheet. Use a good spray gun with a 1.3 to 1.7 tip and 26-29 PSI.
Apply a good layer of clear coat holding the gun perpendicular to the surface area. Maintain a 75-80% overlap along the wet lines for a perfect coating.
How to Avoid Stripes When Spray Painting
What is the best cure for tiger stripes? Not producing them at all! If you do the painting process perfectly, you need not worry about them anymore. So check out the following tips to avoid stripes when spray painting.
 You should also learn how to set your spray gun. Follow this video for a better understanding.
Make sure the surface is clean from any kind of dust or dirt. Use automotive masking tapes to cover up any unwanted areas.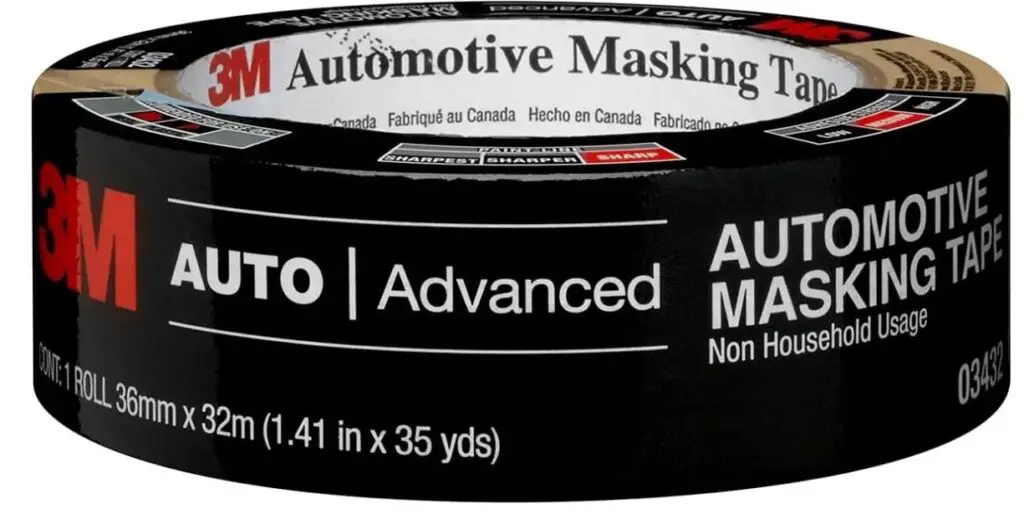 Always maintain a distance of 15 to 20cm of surface to the spray gun while applying. Use perpendicular even motion to spray the paint. Overlap the wet passes by at least 50%.
For an even finish, do a horizontal coat, then finish off with a vertical coat. It will minimize the possibility of tiger stripes.
Along with those tips, you should also know the proper guideline to spray paint a car. 
Frequently Asked Questions (FAQs):
Will clear coat cover scratches?
Minor scratches can be covered with a clear coat, but it depends on their depth and severity. A clear coat protects painted surfaces from the elements and gives them a glossy finish by adding a transparent layer. The clear coat alone will not be able to cover a deep scratch that has gone through the paint layer.
Will a clear coat cover the orange peel? 
Clear coats can help reduce orange peel's appearance, but they won't completely conceal it. A clear coat can help smooth out the surface and make the orange peel less noticeable if it is relatively minor. However, if the orange peel is severe, the clear coat may not be able to completely cover it.
Can a clear coat be reapplied?
It is possible to reapply a clear coat if necessary. The clear coat is a transparent layer applied over the paint to protect it and give it a glossy finish. If the existing clear coat is damaged or needs to be refreshed. You have to take off the old version of the clear coat to create a smooth surface and then a new layer of clear coat can be applied. 
Will Clear Coat stops rust?
Rust cannot be stopped by a clear coat. In order to protect the paint from scratches, UV rays, and weather damage, a clear coat is applied over a base coat. In order to prevent rust, it is important to remove any existing rust from the surface and then apply a primer or inhibitor designed to prevent rust.
Conclusion
Hopefully, you've found the answer to your question will clear coat hide tiger stripes.
You can easily fix the irritating tiger stripes from the paint just by implying the method the article has provided. 
However, if you can't solve the issue, you should go for professional help without further ado.  
As an Amazon Associate I earn from qualifying purchases.