How to Clean Lexus Dashboard? When you want a nice car, you want everything about it to be neat and clean- not only the windshield or the paints. The same thing goes for the dashboard. The first thing anyone will notice when they enter your car is your dashboard, and if it's dirty, it's pretty hard to hide.
A dirty Lexus dashboard does not only badly represent how neat and clean you are in real life but is also a health hazard. Dirt and dust might accumulate in it, which makes the car interior uncomfortable to be at. That's why you should clean your Lexus dashboard regularly; otherwise, it will be a harder job as time goes by. So, do you know how to clean the Lexus dashboard?
If you don't, join us where we will talk about car dashboard cleaner and polish and dashboard cleaning suggestions. Don't miss it.
How to Clean Lexus Dashboard?
Cleaning a dashboard might seem like cleaning any other car interior parts, but trust me, there is more to what meets the eye. There are many steps involved, and many Lexus cleaning products are in use depending on your dashboard. Let us now explore those steps.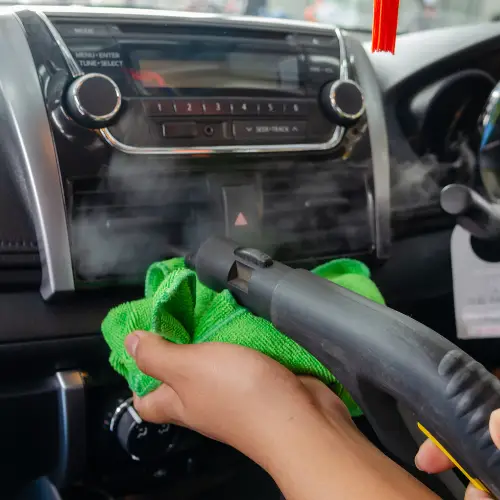 Step 1: Identify the Material
This is the most important part. Using the wrong product on the dashboard can ruin it for good. Even though most Lexus cars have a plastic or a Nuluxe dashboard, so you might need a Lexus plastic cleaning product or a Lexus Nuluxe cleaning product.
But Nexus has recently introduced us to NuLuxe synthetic leather. You might need a special product for that.
Step 2: Collect Everything You Need
Now that you know what you need for your dashboard go get them. Depending on the last time you cleaned it, your quantity might vary. So what are the things that you will commonly need?
You will need a  Microfibre Cloth, Mild Soap, and Water. If your dashboard needs a special cleaner, then that's a different story.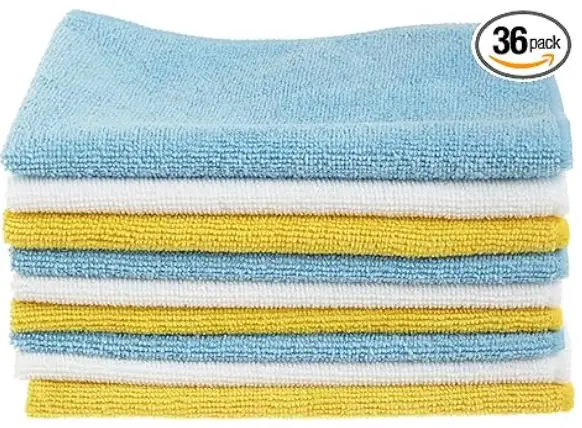 Step 3: Use Vacuum
Before you apply the soap or the cleaner, you must remove all the dust and debris from the surface. Using a vacuum will make cleaning easier.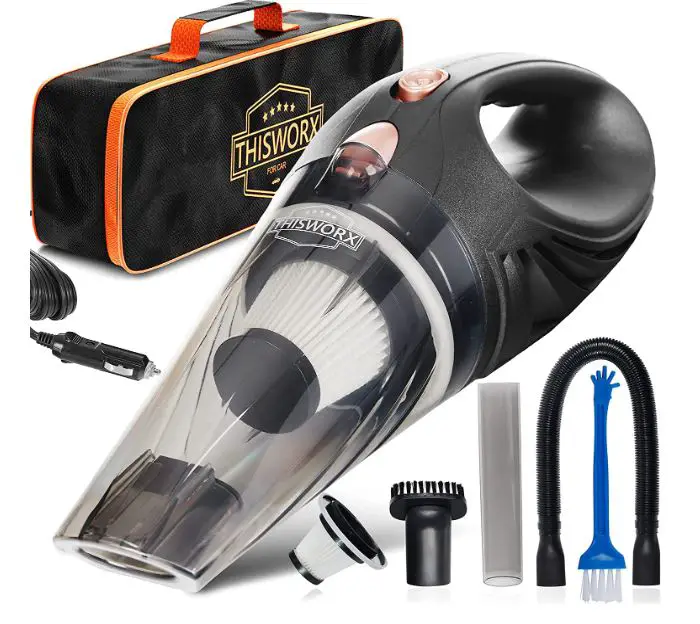 Step 4: Rub It Clean
This is where real cleaning starts. Dip the microfibre cloth into the soap solution. Pay special attention to not soaking the dashboard with soap water. If you are using the cleaner, follow the instructions for it.
Rub it clean for all the spots where you can see the dirt. Be gentle while using it, so no scratch is formed while rubbing.
Step 5: Dry Your Dashboard
After you have cleaned your dashboard, it's time to dry it. Firstly, wash your microfibre with clean water, and then wipe the cloth all over the dashboard. After that, you leave it to dry. Keep your doors open for air passage.
You have to wipe it with a clean microfibre cloth because otherwise, soap may dry and leave a streak behind. That is not a very welcoming output after cleaning your dashboard, is it?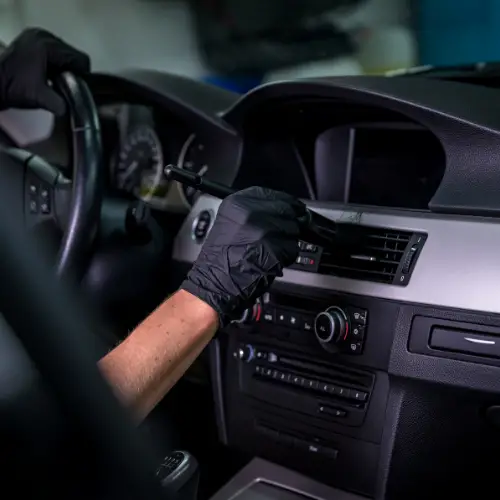 How to Clean the Dashboard Naturally?
Now, you may want to do it with the things that you have in your kitchen and not in your garage. Yes, you can do that too. You will need water, vinegar, detergent, and oil. When it comes to oil, people usually recommend olive oil to clean the dashboard, but surely, any oil-based soap will do.
Now, what is the recipe? Begin with 2 cups of water, 1⁄2 teaspoon of detergent, ½ teaspoon of olive oil, and 3 tablespoons of vinegar. Mix them really well. Spray them on the dirty places of your dashboard, and let it sink for some time. Lastly, finish the job by wiping with a damp cloth. It's better to use a microfiber cloth.
What is the Best Thing to Clean a Car Dashboard?
There are a lot of products in the market for cleaning your dashboard. It's really hard to say which one is the "best." If you are looking for simple stuff that will give you the best output, I have a suggestion.
Nothing can be compared with a simple oil soap and water solution.
You need a soup that will provide a thorough cleaning, and at the same time, it must also be gentle enough to be used in leather. Of course, I am speaking in general. You may need a special product, and that special product may work best on it.
How Do I Make My Dashboard Shine?
If you want your car to shine like the new one, you might want to spend extra on a car dashboard shiner.
Now the rest of the work is easy. Now put some of the dashboard shiners on the microfibre cloth and wipe it all around the dashboard. After the shiner is applied, use a clean cloth to wipe the shiner out of the dashboard. You will surely notice the change in no time.
Can I Use Clorox Wipes on my Dashboard?
Yes, you can use Clorox wipes on your dashboard.
But would you want to use it in the first place? Here is your answer. It is not only dirt and dust that you need to be worried about. There are germs on the dashboard that you should also be worried about- which in the long run can damage your health badly.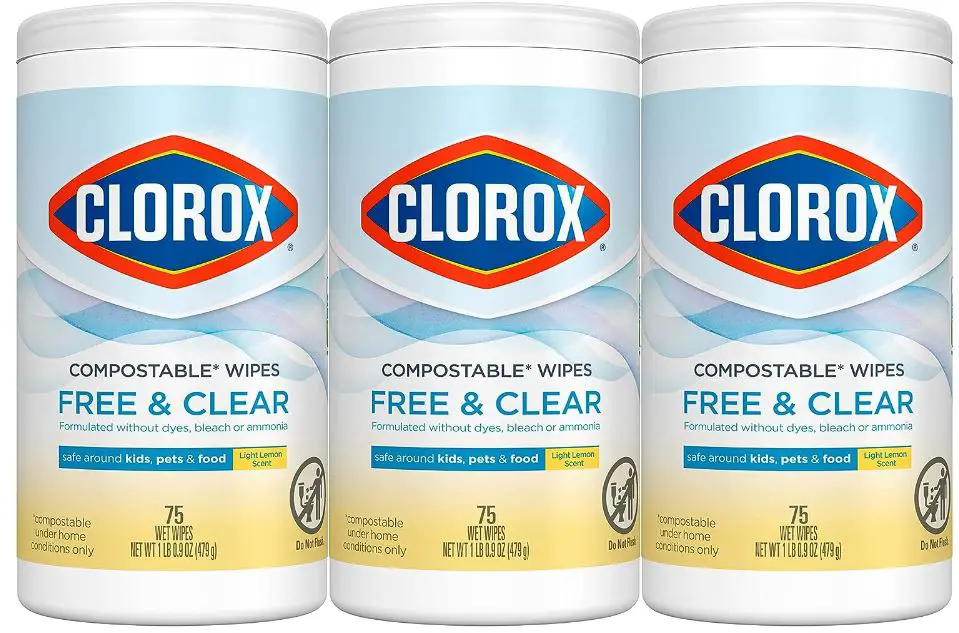 There are more reasons. The dashboard has vents, and they draw in and push out air- thus allowing the germs and bacteria to circulate. That is why you need to use Clorox wipes on the dashboard. Clorox will kill all the bacteria that reside in the dashboard.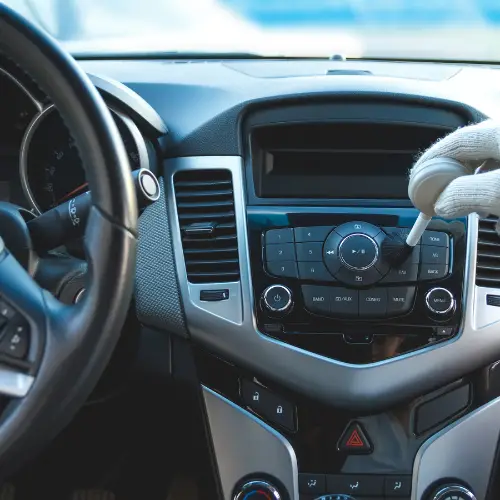 Final Thoughts
We have already told you the condition inside your car produces an image to others about how you live in your personal life. But you should also know that you will not drive safely and comfortably with all the germs and dirt flying around your dashboard, do you?
So, cleaning it regularly and cleaning it in the right way is important. Here, we shared with you how to clean the Lexus dashboard and how to make it shine like a new one. Remember all the steps, and don't forget to clean your dashboard regularly. Happy Cleaning, Happy Driving!
As an Amazon Associate I earn from qualifying purchases.