The Ziebart Diamond Gloss coating system has yet to meet expectations lately, and some problems have emerged. A few frustrations can be experienced while using this, but the solution is simple. 
So, what are the common Ziebart Diamond Gloss Problems?
Ziebart Diamond Gloss has drawbacks, such as longer application time and incompatibility with many chemicals. It may not be as durable as they claim and is more expensive than comparable products. Solutions involve taking alternative approaches with better products and applications.
I will provide a detailed overview of what to do and expect, so keep reading. 
4 Common Ziebart Diamond Gloss Problems
Ziebart Diamond Gloss is not as good as they claim as per customer reviews. There are a few complaints about application, desirable output and being too costly compared to other alternatives.
| | |
| --- | --- |
| Problems | Solutions |
| Application Process Takes Time | Let professionals perform the application or use products that require less time. |
| Not Compatible with Harsh Chemical | Don't use harsh chemicals including cleaning soap, tar remover and bugs remover.  |
| Highly Expensive | Choose Cost-Friendly Options |
| Not Durable Enough | Choosing alternatives |
Ziebart Diamond Gloss may experience some challenges and difficulties similar to other car maintenance services. We will explore 4 common problems with Ziebart Diamond Gloss and provide advice on how to address them.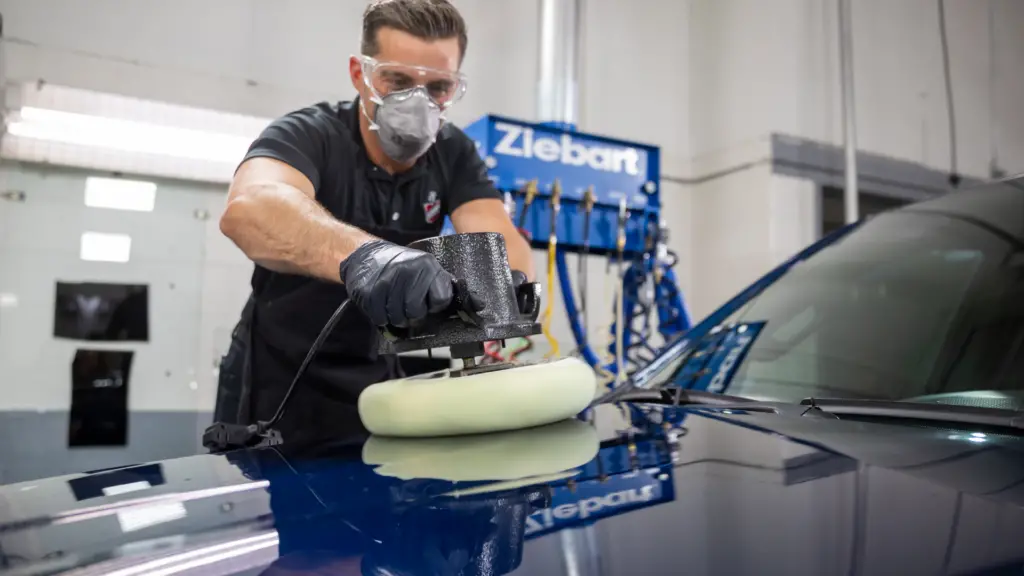 Problem 1: Application Process Takes Time
One of the significant difficulties associated with the Ziebert Diamond product is that the application procedure is longer than other comparable products. The application involves applying the solution in multiple coats to avoid harsh rubbing for removing compounds. 
It also involves allowing enough time for each coat to dry before using the next one. 
This process can take many hours and requires specialized tools and skilled technicians. Some users have reported that the process takes 2 days to complete. 
In comparison, other comparable products have a quicker and easier application process, which is convenient for those who want to get their vehicles treated quickly. 
Problem 2: Not Compatible with Harsh Chemical
Using harsh chemicals or abrasive materials during the car washing process can make the Ziebart diamond gloss come out. 
So, you can not use soap, detergent, harsh brushes, etc while cleaning your car if your car has Ziebart diamond gloss coating. High pressure washer can make the coating come off. 
Also, other harsh chemicals including pesticides, gasoline, dieses, tar remover, also damages the Ziebart coating. During winter, de-and salts on the road can damage the coating too. 
Problem 3: Highly Expensive
Ziebart Diamond Gloss is a paint protection product that is more expensive than similar paint protections. Applying Ziebart Diamond Gloss is also more labor-intensive, contributing to its higher cost.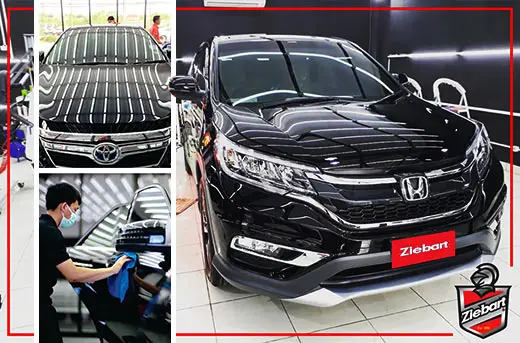 This may be off-putting to some customers who prefer cheaper products with similar results. However, those willing to pay the extra cost will find that Ziebart Diamond Gloss is the superior choice for car detailing.
Problem 4: Not Durable Enough
Despite of being very expensive, Ziebart diamond gloss is not durable enough. It only stays around a year. And the manufacturers recommend retouching the product every year. Which will cost you around $120. So, according to many users, it's just like regular wax, nothing more. 
Also, if the car with Ziebart coating is kept under direct sunlight for long, it can deteriorate the coating even earlier. 
Solutions To Ziebart Diamond Gloss Problems
Here are the things you can do about the common problem associated with Ziebart diamond gloss. 
If you want to use Ziebart diamond gloss, you should let certified Ziebart technicians perform the application process. They are trained, so the applications will be better and faster. 
While washing the car with this coating, make sure to only use mild car washing shampoo and microfiber cloths. Hand washing the car will be the best option. But if you want to use washers, use the low-pressure one. And never wet sand the car at any cost. 
Try to keep the car under shade for most of the time. 
If you want to avoid all these hassles and save money, gor for cheaper products. There are plenty of glosses in the market which are way less costly and provide better service than Ziebart diamond gloss. Some alternatives are given below. 


This silicone free sealant only costs under $30 and provides an exceptional whine to your car. This effective sealant requires no drying time. So, you can just spray it evenly on the car and you are good to go.

Meguiar's polish will cost you around $45 to $50. This pre-waxing car polish requires only 3-4 hours to fully dry and provides an outstanding shine.

This sealant can take around 12 to 24 hours to dry. Which is still less than what Ziebart diamond gloss takes. And costs only around $15 to $20.

Just like ZIebart diamond gloss, this product also needs a retouch once a year. But the difference is, thi product only costs around $8 to $10. And when it comes to performance, they are almost similar. So, this is definitely a better product.
Frequently Asked Questions (FAQs):
Can Ziebart Diamond Gloss be removed?
Ziebart Diamond Gloss can be removed, albeit a time-consuming process that requires specialized detailing products and techniques. It is highly recommended to seek professional assistance and follow proper procedures to prevent underlying paint damage.
Does Ziebart rust proof work?
The effectiveness of Ziebart rustproofing, a method that has been utilized for years to protect vehicles from rust and corrosion, relies on proper application and frequent maintenance. The process involves sealing metal surfaces to inhibit rust-causing moisture and oxygen formation.
How long does Ziebart take to dry?
Ziebart rustproofing has been used for years to safeguard automobiles against rust and corrosion. By closing off metal surfaces, moisture, and oxygen are prevented from causing rust formation. Regular maintenance and correct application are crucial factors that impact the efficiency of the treatment.
Final Words
All the Ziebart diamond gloss problems are relatively easy since easy solutions exist. When purchasing products from Ziebart, consult customer support to ensure the correct output after the application.
It is time to leave; bye for now!
As an Amazon Associate I earn from qualifying purchases.