How does it feel when you see fingerprints on your freshly painted black car? I know you're already upset about it, and I'm here to solve your problem. 
So, what to do when fingerprints won't come off car?
If you see fingerprints not coming off the car, you should give your car a deep clean. And the best way to get rid of these fingerprints is to use degreaser or car washing cleaning compounds. All you have to do is simply apply any degreaser as instructed and wash it with clean water.
By reading this article, you'll be able to know the full process of cleaning sturdy fingerprints from cars. So, start reading!   
What to Use When Fingerprints Won't Come Off Car?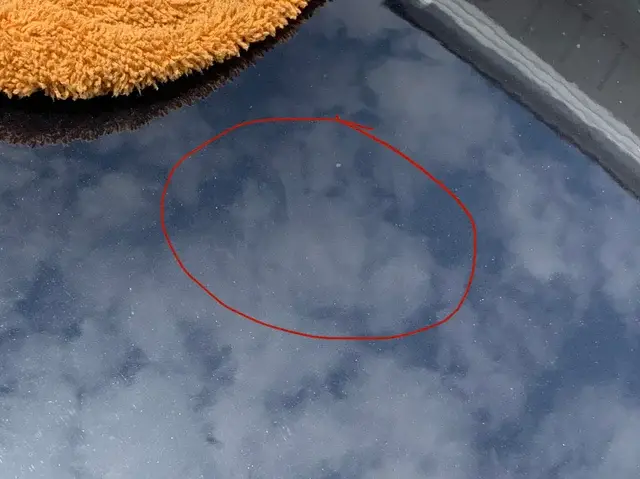 Many cleaning compounds are available in the market to remove fingerprints from car paint. You can use degreaser sprays, clay bars, melamine foam, car washing shampoo, and WD-40 spray to get rid of greasy fingerprints.
You can also use DIY car window cleaners, but they're not as effective as the cleaning compounds mentioned above. 
Here's how you can use each of these cleaning compounds when fingerprints don't come off the car. 
| | | |
| --- | --- | --- |
| Products | Cost | Effectiveness |
| Degreaser Sprays | $13 | High |
| Clay Bars | $130 | High |
| Melamine Foam | $30 | Low |
| Car Washing Shampoo | $25 | Medium |
| WD-40 Spray | $20 | High |
Degreaser Sprays:
Depending on different Degreaser spray brands, many degreasers contain Perchloroethylene (Perc), N-Propyl Bromide (nPB), and Trichloroethylene (TCE). These elements help clean off greasy stains or fingerprints from different surfaces.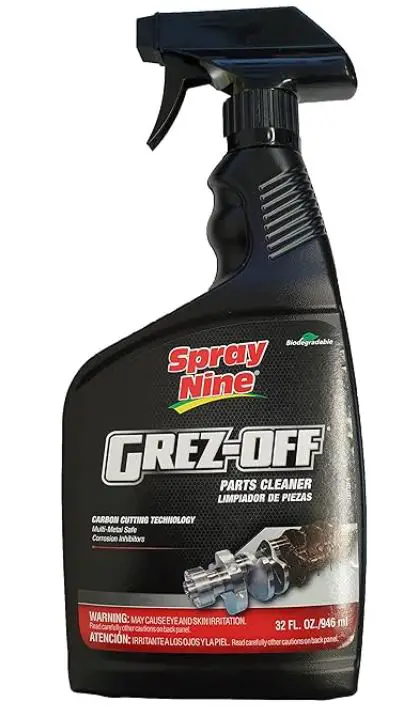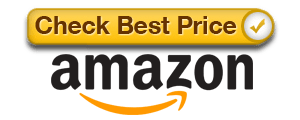 How to Use Degreaser Sprays?
If you want to use degreaser spray to clean the fingerprints and smudges on your car, follow the steps below.
First, you have to spray the degreaser on the fingerprints and cover the stains properly.
Then, let the degreaser sit on the stain for around 2 minutes.
After that, take a piece of microfiber cloth and wipe off the degreaser from the car.
Finally, rinse the degreased area with clean water and dry it completely. 
While degreaser sprays work fine, clay bars are another option you can go for to clean fingerprints on a car.  
The Pros of Degreaser Sprays:
Removes smudges and greases from metal surfaces.
Acts as a corrosion inhibitor.
Cleans the area without the need for scrubbing.
The Cons of Degreaser Sprays:
May contain flammable alcohols and hydrocarbon solvents.
Clay Bars:
Clay bars are great for degreasing small areas. Interestingly, clay bars aren't made of clay. They contain an elastic resin compound that comes in a block shape. It's often used with lubricants to remove any contamination from car paint.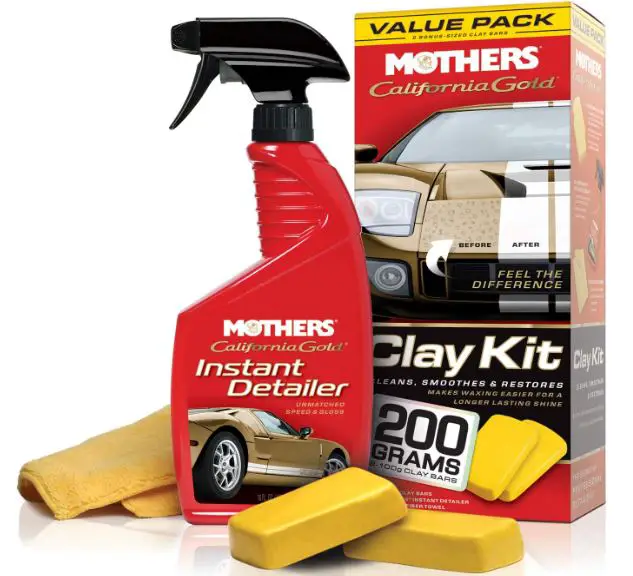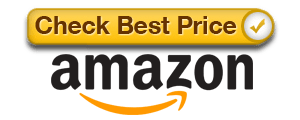 How to Use Clay Bars?
Here's how you can efficiently use clay bars to remove fingerprints from your car. 
At first, you have to tear down the required amount of clay from the bar and store the rest of the bar in a ziplock bag.
Then, knead the clay and form it into a shape that'll cover your fingers. 
After that, spray some lubricant on the contaminated surface area of your car. 
Take the previously shaped clay and rub it on the lubricated area.
Then, take a small microfiber towel and remove the excess lubricant from the car paint. 
Finally, use wax on the paintwork to secure the cleaned area.   
The Pros of Clay Bars:
Capable of removing stubborn stains.
Gives a polished look to the vehicle.
Takes less time to clean.
The Cons of Clay Bars:
Needs manual force to knead the clay.
Melamine Foam: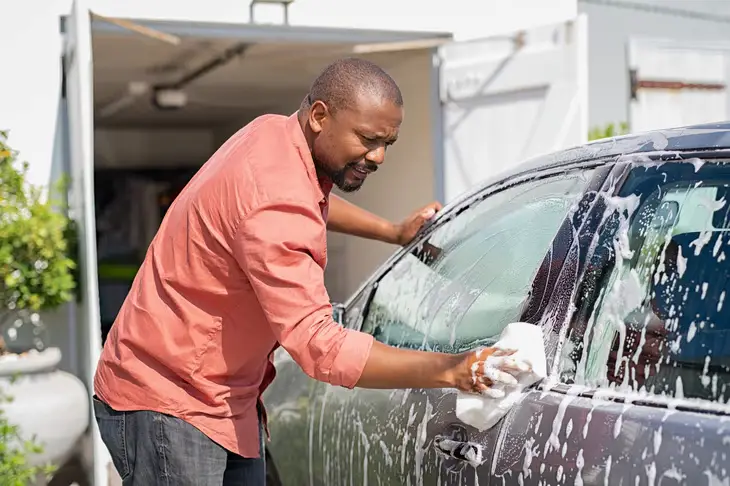 Melamine foam or sponge is a useful tool to scrub off finger stains from a car. I've included this foam in this list for you to save costs and clean effectively.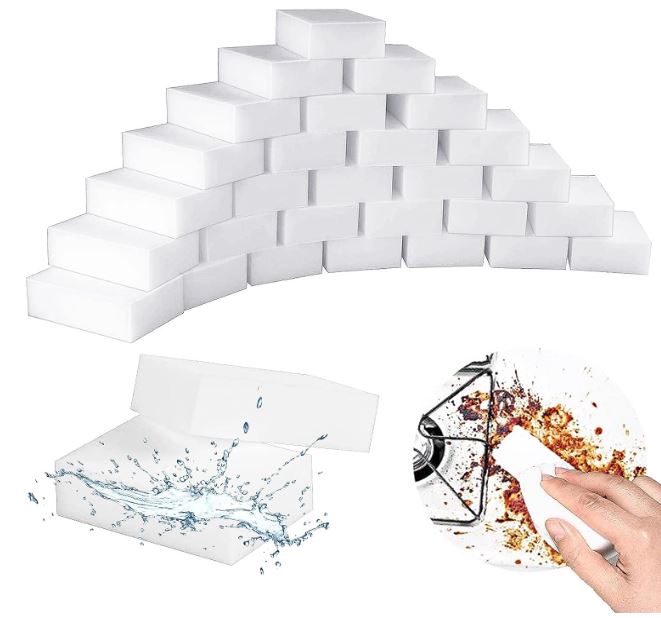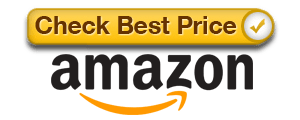 How to Use Melamine Foam?
It's a pretty straightforward process using melamine foam to clean finger stains. Here's what you have to do.
First, soak the melamine sponge in water.
Then, gently rub the sponge on the fingerprints.
Keep repeating the process till the stain completely dissolves.
After that, wash off the scrubbed-off stains using clean water.
Finally, wipe off the excess water and dry the area.    
The Pros of Melamine Foam:
Allows multiple usages.
Applicable for different kinds of surface cleaning.
Works excellently for deep cleaning.
The Cons of Melamine Foam:
Isn't applicable for wooden surfaces.
Car Washing Shampoo: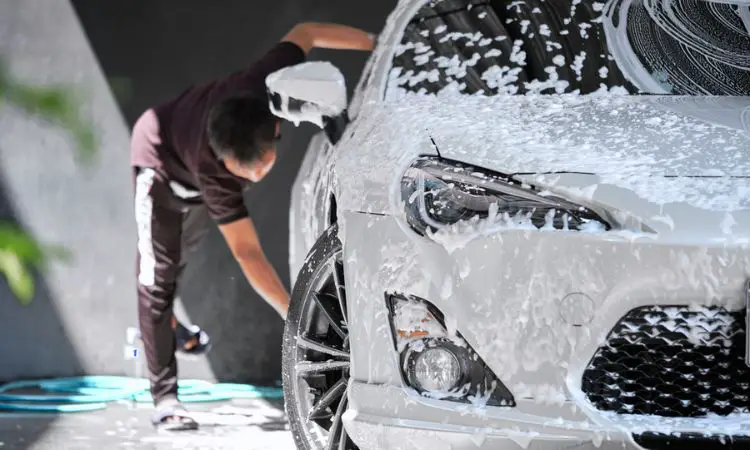 Many car washing shampoos in the market also work excellently against finger stains. They're made of special compounds which can deep clean your car's surface.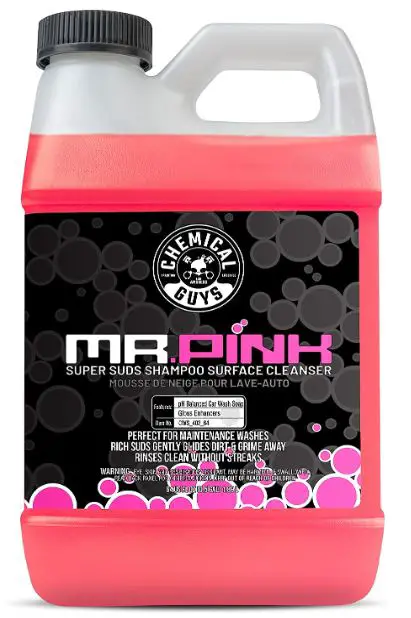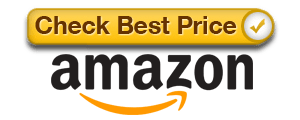 How to Use Car Washing Shampoo?
If you're unsure about the effectiveness of the previous cleaning compounds, you can just use a car-washing shampoo. To make the best use of car shampoo, you should follow the cleaning method below.
First, take a scoop full of car washing shampoo and mix it with water in a bucket.
Then, dip a sponge in the mixture and soak it with the diluted shampoo.
Scrub off the fingerprints with the soaked sponge gently.
After that, rinse the area with water and clean the whole surface. 
Finally, dry the washed-off area completely, so no droplets are left.
Depending on the shampoo brand, the stains might need cleansing a few times. If you still notice the fingerprints on the car, repeat the process again. The greasy fingerprints will come off easily.   
The Pros of Car Washing Shampoo:
The pH is balanced, so it doesn't affect the car paint.
Contain hydrophobic layers that last for months.
Saves water while cleaning cars.
The Cons of Car Washing Shampoo:
Some of the shampoos have a strong smell that isn't preferred by everyone.
WD-40 Spray: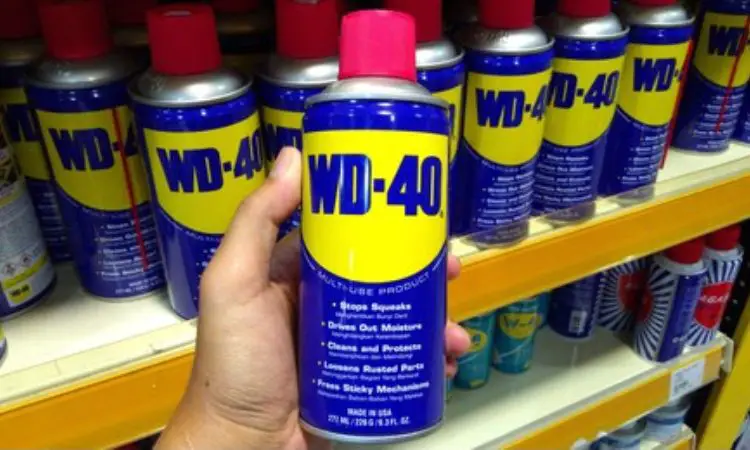 As you already know, WD-40 doesn't affect powder coating; now you're confused if WD-40 is capable of removing fingerprints. 
If you're one of them, I can assure you that WD 40 does remove fingerprints from cars. It's an amazing degreaser and cleaner which can remove any greasy stains from paint. 
How to Use WD-40 Spray?
It's not too complicated to use a WD-40 spray. You can follow the steps below for quick cleaning.
First, take a small amount of WD-40 on the fingerprints. 
Then, scrub off the stains with a soft-bristled brush. This is very effective when the fingerprints are deeply imprinted and will not come off easily.
Then, gently apply water and rinse the area.
Finally, dry the area by wiping the excess water out using a microfiber tower.
You can be assured that WD-40 won't harm your car's paint. In fact, it'll protect the car paint from any type of corrosion. 
How to Get Fingerprints Off Car Paint? [Step-by-Step Process]
Until now, I've discussed different kinds of cleaning compounds and their usage. They're all excellent at wiping off that fingertip stains temporarily. But if you're looking for a permanent fix, you should do a deep clean.
You can follow the cleaning procedure below that permanently removes fingerprints from your car. 
Step 1: Wash the Car with Dish Soap
The first step is to wash your car entirely with regular dish soap. Simply take some soap and water and pour it on the exterior of your car. Then, properly rinse it with clean cold water properly.
Step 2: Use Clay Bar on the Fingerprints
After washing the car with soap, it's time to scrub off those greasy fingerprints. Take a clay bar and rub off the stains. However, make sure you're not using it on a hot or dry surface.  
Step 3: Clean the Car Paint
In the next step, you have to clean the paint. For this, you can use a paint cleaner on the stained area, and it'll revive the paint on that area. This also works great for scratches and swirl marks on the car paint. 
Step 4: Polish the Stained Area
After you've cleaned the fingerprint area, you should polish it to give the paint a fresh look. This is applicable whether you're using purple power on car paint or not. Using a good polish will make the color pop on the scrubbed surface. 
Step 5: Use a Sealant at the End
Finally, apply a good sealant on the stained area to seal the paint-polishing compound. It'll protect your car from further scratches or finger stains. You can either use Carnuba wax or synthetic wax in this case. 
Repeat this process twice a year, and your car will be free of any stains like fingerprints. I like to scrub the stains in this process whenever I have a big show coming up.    
Frequently Asked Questions (FAQs)
Can rubbing alcohol remove fingerprints?
Yes, rubbing alcohol can remove fingerprints if diluted with water. But it's not too much effective when it comes to removing fingerprints from car paint. 
Does vinegar get rid of fingerprints?
Yes, vinegar is effective in getting rid of fingerprints. It is a natural cleaner that gently removes finger stains without corroding the surface. However, vinegar is more useful in removing fingerprints from stainless steel than car paint. 
Can hydrogen peroxide remove fingerprints?
No, hydrogen peroxide doesn't remove fingerprints. In fact, it does the opposite. Mixed with vinegar, hydrogen peroxide makes the fingerprints more visible within 5 to 10 minutes. It's visible clearly on brass objects mainly. 
How long do fingerprints stay on a car?
There's no specific answer to how long fingerprints can stay on a car. It actually depends on the type of stain. But if you give your car a deep clean, you'll be able to remove the fingerprints quickly.  
Final Words
Hopefully, now you know what to do when fingerprints won't come off car. Make sure you're using a sealant at the end of cleaning the stains so that the car's paint remains protected.
So, hopefully, this article will help you to keep your car free from any finger stains in the future. Best of luck!
As an Amazon Associate I earn from qualifying purchases.