When you consider purchasing a cleaner, you may find various available options. Like Chemical Guys total interior or nonsense. But it is up to you to choose the ideal one to get job done nicely. 
So, here I provide a comprehensive guide on chemical guys nonsense vs total interior. 
The quality of any cleaner depends on a few aspects. For example, application, scent, dust and stain removal, UV protection etc. As for application, total interior offers a much smoother one than nonsense. Also, in terms of stain removal and overall performance, total interior stays ahead of nonsense. 
Still baffled? Well, no need to worry. As in this guide, I have explained each and everything in a detailed manner. 
So just keep scrolling to find out!
Chemical Guys Nonsense Vs Total Interior: A Brief Comparison
To get the best result from a cleaner, you need to choose wisely. Choose the most powerful of them. But there are various options. 
The most popular ones are Chemical guys nonsense and total interior. And it is completely okay if you find it hard to choose.
To make the task effortless for you, I am offering a snapshot here. You can just quickly scan it and then compare.
This table should help you do a quick reckoning at a glance. Now let's get to the thorough discussion.
An In-depth Comparison Between Nonsense Vs Total Interior
Here we have discussed and compared factors like application, scent, UV protection, Dust and stain removal etc.
An in-depth discussion of every factor would help a lot in weighing down the options. Because comparing between total interior and innerclean won't bring the same result as comparing it with nonsense. 
Go through everything carefully to find out!
Application: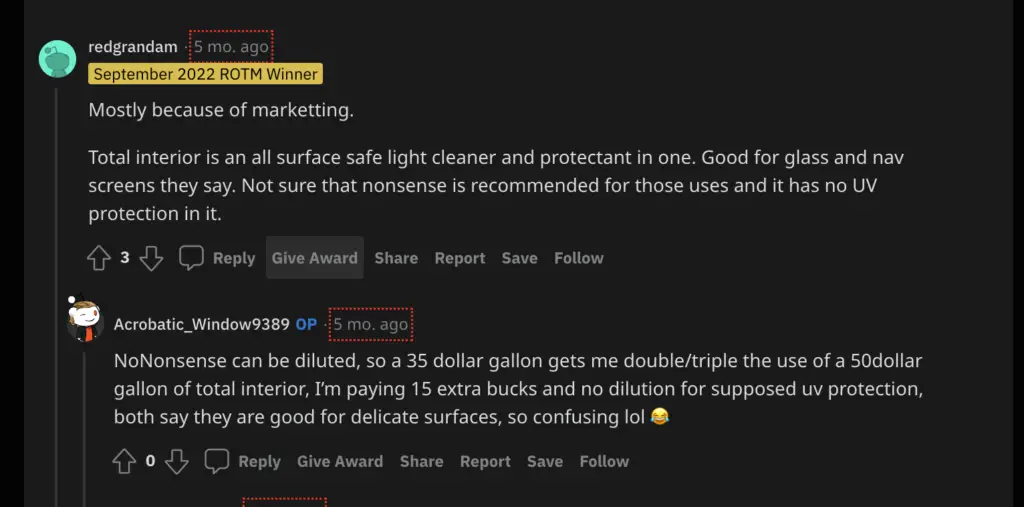 With Chemical Guys Total Cleaner you are able to spray on almost all the interior surfaces of your car. Also, you do not need to worry about it damaging those surfaces. It is also extremely smooth as well as easy to apply. 
The formula has a watery texture hence you are able to simply mist and wipe with a small amount. And users verified that it gives professional cleaning results. You  are not having to spray a lot which is more economical.
On the other hand, although a good cleaner, Chemical Guys Nonsense is not for all surfaces. 
Granted that you get to dilute nonsense which surely makes it more economical. 
However, many users have complained when it came to using this in rubber surfaces. Such as, the rubber trim around the windows. The nonsense cleaner was seen to start dissolving the rubber right after the application. 
Winner: In terms of application, total interior wins the game.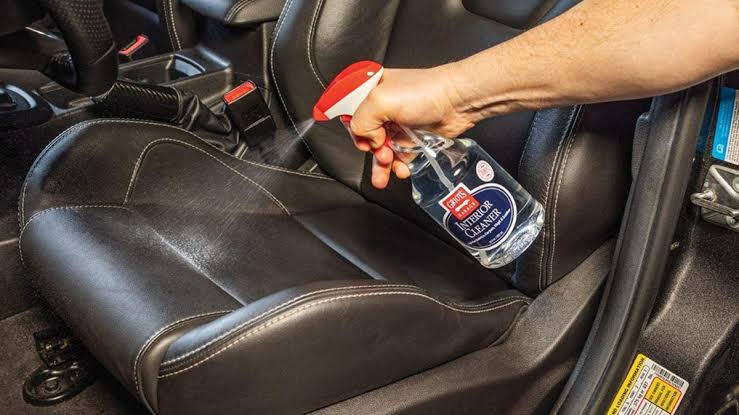 Scent:
Total Cleaner gives out a flowery aroma that lingers even long after the cleaning is finished. along with that, you will not find have any trace of any kind of chemical-y smell.
Nonsense does not really have a strong smell. However, the fumes of this cleaner are noted to feel toxic. Hence, it is not recommend for especially sensitive people.
Winner: Total interior stays ahead with its nonchemical, flowery scent. 
UV Protection:
UV rays can cause surfaces made of vinyl, leather, plastics, and rubber to split and fade over time. Interior cleaners are supposed to supply UV protection to prevent this damage. Because this damage can become permanent in case it is not handled.
Chemical Guys Total Cleaner is a great protectant as well. It works great to keep harmful UV rays from harming the interior. Its streak-free finish equips with an excellent UV protection layer over the cleaned sections of your beloved car.
In terms of providing UV protection, the Nonsense does not do much. The purpose of Nonsense is mostly to clean the surface. It kind of lags behind when it comes to providing UV protection. 
Winner: Total Interior, without a doubt, provides a better service when it comes to UV protection. 
Dust and Stain Removal: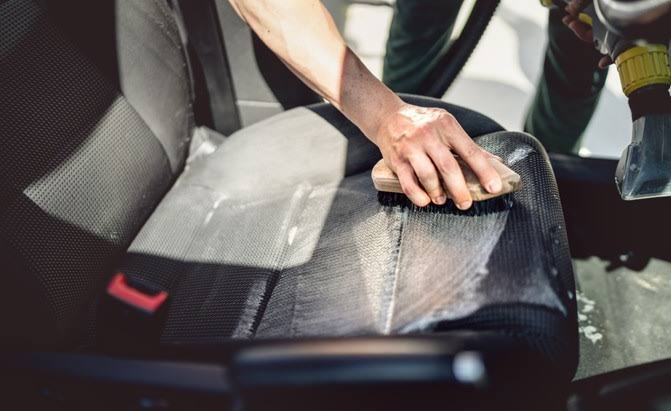 Users of total cleaners have reported that after they have finished cleaning their car interior using this formula, no remnants of dust remained. 
Furthermore, that was just after a once-over with the Total Cleaner using a microfiber towel. Also, no remaining streaks were seen as well. 
On the other hand, Nonsense users complained about visible dirt marks after a certain area was cleaned and dried.
Also, most of the complaints were about the streaks it leaves behind after cleaning. 
Users complained that it leaves some light to terrible streaks on pieces of glass. Particularly the glass panel covering the gauges. After using it to clean windows, the streaks were noticed.
Cleaning the dark grey plastic dash as well as surfaces in the car is not recommended. It leaves light or white smudges which won't go away. 
Winner: Total Interior proved to be more effective when it came to removing dust and stains from any surface. 
Now you know the contrast between factors. So just go ahead and compare the two based on these factors!
Which One Should You Choose? 
So, you have gone through the detailed comparison between total interior and nonsense.
Now it is time to choose one.
As we have mentioned, when it comes to cleaner, easy and smooth applications matters. It enhances the overall efficacy tremendously!
And the total interior provides exactly that. Its misty texture makes it very easy to spray and clean. When it comes to scent, nonsense offers no smell which might be a good thing for many. However, the fumes of this cleaner feel toxic. 
On the other hand, Total Interior gives out a light flowery scent without any hint of any chemical smell. 
Also, Users of total cleaner have verified that after they have finished cleaning, no remnants of dust, fingerprint marks or any streaks were noticed.
On the other hand, the users of Nonsense complained that it leaves some light to terrible streaks on pieces of glass. Sometimes even after giving much effort some dirt spots could not be removed. 
Moreover, in terms of UV protection, Total Interior provides much better protection than Nonsense. 
Hence, if you consider overall efficiency, Nonsense can not beat Total Interior. That is why, our recommendation would be to go for Chemical Guys Total Interior.
Now before moving on to the FAQ here's another Vs for you – meguiar's m101 vs m100 vs m105
Frequently Asked Questions (FAQs):
What do car detailers use to clean wax haze in the interior?
Microfiber towels are used by car detailers everywhere to do this task. Circular motions should be used to remove the wax haze. Refold the towel to a cleaner area as the wax builds up on it. When the first towel is entirely loaded, use a second one.
Do I have to dilute Chemical Guys?
Chemical Guys offer two types of products. One of tjeim s Ready to Use, whereas the other one is Full Strength. While they are at full strength, you can dilute them. It helps satisfy your cleaning necessities as well as expand the life of the item. A 10:1 ratio, for instance, suggests that you should mix 10 parts water with 1 part chemical.
What should you not clean leather with?
Never use items like ammonia or bleach. Because they are too strong and can harm the natural finish of the leather. When cleaning, water should also be used very sparingly because too much liquid might actually leave stains behind. Use only moist cleaning cloths (as opposed to those that are completely saturated or dripping).
Wrapping Up
I Hope I have solved your confusion regarding chemical guys nonsense vs total interior? 
Now you have a good idea about both of these items in detail. And you are already, hopefully, done weighing between the two. You can go for the advised one. If not, then simply consider your own requirements in deciding which one is better for you. 
This is all as of now. Have a terrific day!
As an Amazon Associate I earn from qualifying purchases.